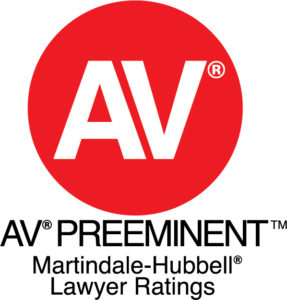 ---
Where is your office and where do you practice?
The office is in Wilmington, NC. Practice is primarily in New Hanover, Horry, Brunswick, Columbus, Pender, Bladen, and Marion Counties. Elizabeth was licensed in NC in 2004 and SC in 2013
---
How do I become a client?
An attorney-client relationship is confirmed upon execution of a written engagement letter with Counsel of the Carolinas
---
Reviews
Australia Little Portfolio Specialist, First Community Bank. I highly recommend Elizabeth. She works for me on numerous occasions for the Bank. She's an expert in foreclosure and bankruptcy. Very thorough and knowledgeable on title searches. I never had to wait for her to return my calls or emails. She is an amazing attorney. I am very grateful for her assistance and legal representation. If anyone is looking for a knowledgeable attorney she's the one
John Goddard Whenever called upon, Attorney Elizabeth Wright has provided excellent timely results and performance to our firm. If your looking for professionalism, competency, and dependability, look no further.
Michael Montecalvo I recently worked with Elizabeth and Counsel of the Carolinas in her capacity as substitute trustee for a commercial foreclosure. I would consider her in the best-in-class category for this. She is professional, knowledgeable, easy to work with and communicates promptly and effectively.
Randy Mullett We recently had an issue with old rights of way on a building lot. Elizabeth was highly recommended by other attorneys and exceeded our expectations. She listened to understand our issue, quickly researched the situation, and procured a great outcome. Elizabeth communicated at each step and moved forward only with our OK. Her efficiency and effectiveness also kept the costs reasonable. I recommend her highly.
David Barbour This review is being written on behalf of my mother, who received outstanding level service from Elizabeth Wright.
Five stars are honestly not high enough to quantify the hard work Elizabeth did on behalf of my mother. She went above and beyond the call of duty to see that my mother was well taken care legally.
I hope that anyone who is searching for a lawyer or knows someone who needs a lawyer that can be trusted to put in a great deal of time and effort in the pursuit of fairness and justice will seek out Elizabeth Wright.
Ironclad Brewery Counsel of the Carolinas provided outstanding legal advice and services. Communication was timely, concise and clear. They are a team player, working to resolve the matter at hand in short order. Highly recommend.
Ann Cantrell I am a paralegal at a law firm in the Triad area. I have worked with Elizabeth on many real-estate matters in Columbus County and surrounding areas, and have always found her to be very knowledgeable, fair, and professional. She's always my first suggestion when we need someone to assist on a matter in that area of NC, because I can always feel confident in the thoroughness of her work.
Matthew Lenz Very knowledgeable and quick to return emails. They helped our company review all of the legal language in our contracts for building houses.
Eleanor RankinI highly recommend Elizabeth Wright. She is a committed, dedicated, successful, and professional lawyer. She works tirelessly on behalf of her clients. Elizabeth Wright has worked with me on several occasions. I have the utmost respect for her experience and expertise.
Kathy Pierzina, Loan Processor, Unity Bank: Elizabeth graciously assisted us promptly on very short notice. Appreciate her willingness to deliver what we needed in a very timely manner in order for us to stay on schedule. Very courteous, trustworthy, and professional
Alex Hall, Senior Partner at Hall & Green, LLP: As a veteran lawyer with 36 years of litigation experience, I worked with Elizabeth on a complex business/partnership dispute. She did superlative work and I would recommend her to anyone involved in civil litigation. Her draftsmanship in crafting the complaint was excellent. She was tenacious in her representation of our client
Rachel Garland, Small Business Owner: If you are looking for an attorney with exceptional expertise and knowledge, then Elizabeth is the attorney for you. She is professional and highly knowledgeable, I would recommend her for anyone looking for a great attorney with a history of  excellence!